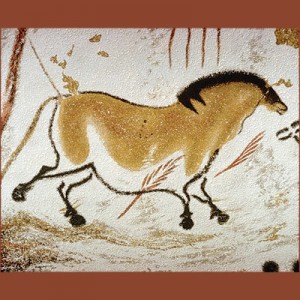 Understanding the Horse™ provides unique information of practical and immediate use to horsepeople, all of it deeply informed by the key concepts of balance, center, and connection.  Our programs of instruction include lessons, clinics, seminars, personalized riding assessment, videos, and a blog.  Thematic areas of focus for these programs range from developing feel on horseback to exploring fundamentals of horse biomechanics, and from dealing with riding fear to exploring behavioral dynamics between horses and riders. In every program, our goal is to help humans and horses re-center and develop better balance and connection — within themselves, with each other, and with the world around them. Our in-person programs are held in the Colorado Front Range area near our home base in northern Colorado, with seminars and clinics offered nationally and internationally and private teaching sessions offered as far away as Laramie, Wyoming to the north and Colorado Springs, Colorado to the south. Online instructional components expand our outreach worldwide.
Jo Belasco, Esq. and Dawn Hill Adams, Ph.D. have been collaborating on better understanding of, and education about, the horse since 1998.  Our operating guidelines of balancing, centering, and connecting were originally based in Dawn's worldview as an enrolled member of the Choctaw Nation of Oklahoma.  However, Jo's years of dressage training under advanced-level eventer Adrienne Iorio had already taught her the deep importance of being balanced and centered.  Her subsequent work with Indigenous people through the non-profit Tapestry Institute taught her the vital significance of connection, and both broadened and deepened her understanding of balance and centering.  The concepts we teach of balancing, centering, and connecting refer to every facet of horses, humans, and their relationship with one another –  physical bodies, emotions, psychological states, ways of knowing (epistemologies), types of knowledge (disciplines), and the fabric of the natural world.
Our primary goal is to share information, provide instruction, offer feedback, and create a community of exploration that helps people learn how to understand their horses, themselves, and their relationship with each other in a more centered and balanced way that fosters deeper connection.  We believe such knowledge and insight empowers people so they can assess their own horse, including its training and equipment, more reliably and with more confidence and better outcome.  We believe that many people are looking for a new way to relate to and ride their horse, one that affirms and deepens the intuitive connection that exists between them, and that provides the knowledge needed to act on the understandings that arise from that connection.  Our goal is to provide such knowledge, affirm the connection, and help deepen the understanding that develops from increased balance of horse and rider, and of body, emotion, and information.