This website is being redesigned. Thank you for your patience!
Understanding the Horse, LLC provides knowledge of practical and immediate use to horsepeople of all disciplines. Information from fields as diverse as biomechanics, evolutionary biology, and psychology is combined with foundational riding principles and an approach that provides horses and the people who love them with rich new opportunities for growth and development.  We teach feel and relationship through the upcoming book "The Science of Riding with Feel:  Horse Biomechanics and You," clinics and webinars, lessons, the DVD "How to Ride Without Fear," and our blog.
Programs have been designed and taught by Jo Belasco, Esq., an exceptional riding instructor, trainer, and clinician in the field of horse-human relationship;  and Dawn Adams, Ph.D., an eclectic scholar and horsewoman with outstanding academic credentials and a national teaching award, an enrolled member of the Choctaw Nation of Oklahoma.  Dawn and Jo have collaborated since 1998 to develop equine programs that have real and immediate impact on the things you do with horses.  You can learn more about their collaborative work by visiting the website for their nonprofit, Tapestry Institute, and in particular, the Horse-Human Relationship Program.
If you would like updates concerning the publication of the book, please consider joining our Mailing List on the Contact page as well.  Our mailing list is not used for any other purpose, and is not leased, sold, or traded to any other person(s) or organization(s).  You can also visit us and "like" us on Facebook.
Illustration Captions.
Top: Paleolithic horse painting from the cave of Lascaux in France, dated to about 18,000 years ago, shows us that humans and horses have been connected for a very long time.  The first  reproduction of this painting, drawn by hand in the 1800s and published in books for decades, depicted the leaves as spears. That mistake has had a lasting impact on our ideas about the relationship between humans and horses. Learn more at the cave's website (in French)  or at this interesting Metropolitan Museum of Art site.
Second: Simple analysis of a rider showing why the way she habitually sat made it difficult for her horse to take a left lead. While all riders know how important balance is, biomechanics helps us reconsider what balance really means — and how to use it effectively. From a personal biomechanical analysis performed by Dawn Adams  in 2009. Copyright reserved by Dawn Adams, Ph.D.
Third: American Mustangs shelter among cedars in a snowstorm. Horses are evolutionarily adapted to treeless grasslands ecosystems but have spread into a wide variety of habitats worldwide. If genetic heritage completely determined horses' behaviors, they would not have been able to do this. Photograph by Jo Belasco, Esq., all rights reserved.
Bottom: Riding bareback gives a rider better feel of her own body as well as that of her horse. Better feel, in turn, allows her to develop the real balance of an independent seat and to connect more meaningfully with the horse she's riding. A rider centered this way is centered for life. Photograph by Jo Belasco, Esq., all rights reserved.
Want to learn more?  Please explore:
Blog
Ride Without Fear
Biomechanics
Biomechanics Assessment
About Us
Contact Us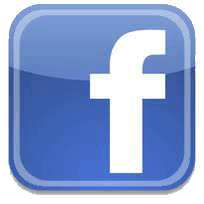 Like Us on Facebook.