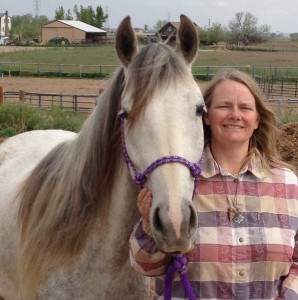 For more than 10 years, I have helped riders who experience fear in the horse-human relationship.  Whether it is being afraid of horses on the ground, in the saddle or both, I work with people using proven techniques to handle fear and anxiety.  I specialize in teaching fearful riders how to use mindfulness as a tool to help understand and move through their fear so they have fun again with horses.
I teach entirely online through one-on-one coaching and webinars.  My one-hour webinar provides fearful riders with psychological tools to help with fear and anxiety. My online coaching allows me to work with you alone and address your specific fear issue.
Contact me, and let's see how I can help you with your fear.