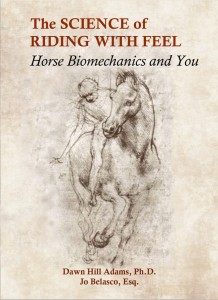 We are launching a Kickstarter campaign later this week to help us get our book, "The Science of Riding with Feel: Horse Biomechanics and You" published and into your hands. People at our seminars and clinics have asked for a book on horse biomechanics, and Dawn and I have been working hard on one. We have already written more than 60,000 words, but we need YOUR help to complete the project. I will have more information in a few days about how you can support this campaign for as little as $1!
In the meantime, please visit our book website at www.thescienceofridingwithfeel.com and "like" our book Facebook page at https://www.facebook.com/thescienceofridingwithfeel .
Please share this information with your horse friends. More information on the Kickstarter campaign coming soon!