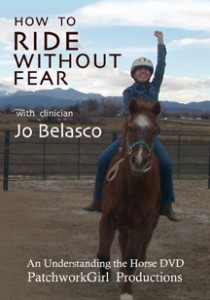 Price: $15.00. Special Pricing!
Shipping:  $8.00 for U.S. orders.  Your DVD will be mailed via Priority Mail in a padded envelope to any U.S. destination, complete with insurance and tracking. Your DVD will arrive 2-4 business days after you order it, depending on how late in the day you place your order.
Payment: We use PayPal for secure online transactions. You may also purchase using a check, money order, or your personal credit card (ordering over the phone) by contacting us with the form below the PayPal button. Indicate your payment preference in the message field on that form. You will receive an email within one business day after placing your order. If you do not receive an email, please contact Jo.
For gifts, use the information box to let us know if you want us to send the DVD to someone else. Be sure to include a full name and mailing address.
If you want to order multiple DVDs at once, want faster shipping, live in Canada, or wish to pay by another means than PayPal, use the Special Order Form beneath the "buy" button to describe the nature of the order you wish to make. We will respond via email with information that permits your order to be processed and finalized.
SPECIAL ORDER FORM
Purchase here by ordering with special instructions for shipping, quantity, or payment method. Do not submit credit card information on this form. After you submit the form, please set your email spam filter to accept mail from the domain understandingthehorse.com so you will receive our reply with special shipping and/or payment information. If you have problems with the form, please contact Jo.