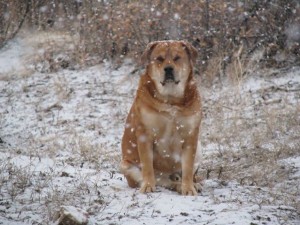 For the last year and a half, I have been practicing and researching mindfulness.  I teach it to fearful riders as way to help them have joy with horses again, and I also teach it to all horse people as a way to have a better connection with their horse.  I didn't realize the powerful impact it was having on me until last week.
I experienced the importance of my practice of mindfulness in connection with a medical emergency concerning of my dogs. I found T'ealc when he was 5 weeks old, and he would have been 10 this month. He was always happy. A big dog with a big heart and an amazingly big presence even when he was simply laying quietly in a room. When he got sick in the early morning hours last week, the emergency vet said he was hemorrhaging because of a tumor on his spleen.  She said there was a high chance that the tumor was cancerous, and that T'ealc probably had cancer throughout his entire body. I had to make the difficult decision of letting him pass on. It was the best thing for him.
For me, it was heartbreaking. Within three hours of him first appearing sick, he was gone. I have had animals my entire life, and I am 45, but he was a once-in-a-lifetime dog. One of those dogs that just has something special that makes the two of you best buddies. The shock was immense and intense. How would I go on without him? I thought I had a few more years with him. I was preparing for my older Collie, who is almost 13 and has hip problems, to pass on this year, but not him.
I went through it by breathing. By coming back to my breath. By thinking about impermanence and listening to Thich Nhat Hanh speak about death. I sat on my cushion, and I just took one breath at a time. Sometimes, that's all I could do as the tears welled up and spilled over, and I thought I would never stop crying. I didn't know that a person could have so many tears.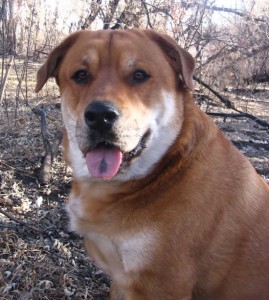 I have lost animals before, and very close friends have lost animals in tragic ways, and always, in those cases, the pain seemed overwhelming. While I will miss T'ealc every day, the pain was different this time. When I felt it, I thought of all the Pema Chodron talks I've heard and the books and articles I've read, and I moved into the pain. Before, I would brace myself against that wave of hurt, not wanting to feel it, and when it hit, it was like being cut by a knife. But not this time. Oh, it hurt. But then it subsided. Like a wave washing over me instead of a knife stabbing me.
So it is that T'ealc gave me a gift as he passed on; the gift of seeing how mindfulness and meditation could have a positive and centering impact on my life in ways I had never imagined.
It is my hope that by learning mindfulness, the fearful riders and the other horse people who attend my seminars and clinics, anyone who buys my DVD, and the people who read this blog can find an end to some of their suffering. I know that mindfulness, and for me meditation as well, helped with the suffering I felt when T'ealc passed on.